UAVita Successfully Completes Courier Package Delivery Pilot Project with DISCOVERY Platform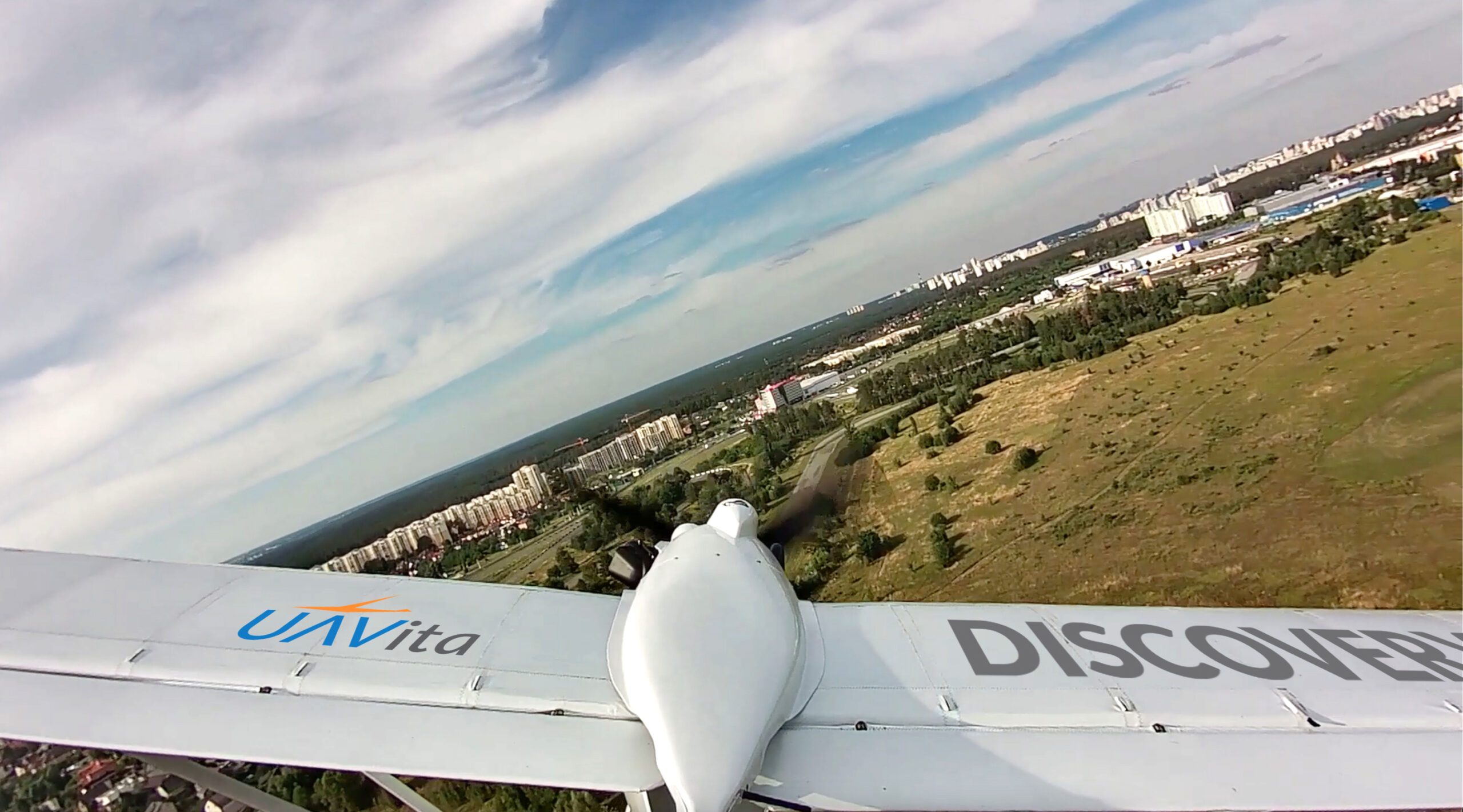 In 2020, UAVita Systems in collaboration with a cargo delivery company performed the first intercity package delivery with the DISCOVERY D-80 platform, covering a 100 km distance between two cities.
The preparation for the flight included:
Integration of a LTE modem to ensure 2-way communication and telemetry data for the full flight distance.
Installation and testing of an emergency chute system.
A home base airfield durability flight test including payload, flying in circular pattern for the full 100 km flight distance.
Utilizing an ultralight aircraft with operator on board equipped with video feed from the UAV on board camera and transmitter to follow and take over manually at any moment.
During the full flight simulation, different contingency scenarios were analysed to identify potential risks. This included testing take off and landing at different altitudes above sea level (ASL).
In compliance with local aviation authority, UAVita Systems reserved an airspace corridor to perform the flight with a follow up alignment and information exchange with all stakeholders.
The cargo delivery company was very satisfied with the results. In 2021 a MoU was signed to conduct further flights between additional cities.
For more information contact UAVita Systems at info@UAVita.com
ELEVATION | PAYLOAD | ENDURANCE